Faith in Love by Glenis Kellet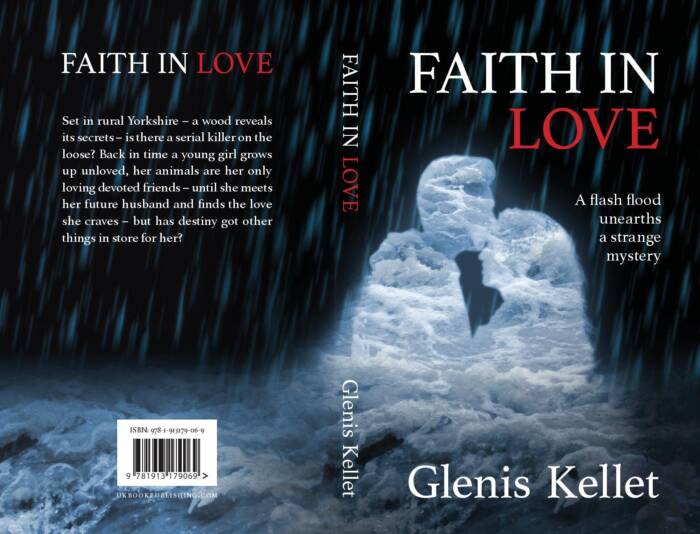 Faith in Love by Glenis Kellet is a mystery story book. The plot story is about a young girl, unloved by her parents, who finds love in her animals until she met her loving future husband.
They had very different upbringings on the farms they grew up on. Why did she leave, she had everything? A flash flood unearths a strange mystery in a wood, for the police to solve. They were hampered by a lack of evidence until years later when DNA forensic science was established. Will the police detectives find the missing pieces to this complex 'jigsaw puzzle' of a crime. The lost years reveals an unusual tale of betrayal, restrictions, fear and lies.
With a total of 110 pages and published by UK Book Publishing – Faith in Love is simply a brilliant book. I literally was so completely hooked with this story and absolutely love the main characters. Moreover, this book is full of twists and unexpected turns, with snippets of information on the rural life in Yorkshire. An easy read that will have you wanting more stories from this awesome author.
Buy your copy now from